Agilexecution Consulting – Workshops:
Besides providing consultation services, we serve the needs for preliminary learning as well as strengthening the SKA (skill-knowledge-attitude) proficiency for employees in Client's company.
Active Learning process among peers are proven to be effective before the transformation is executed.
With right understanding, practical assignment and confidence in doing the right thing, making each team player across function will have more courage to performed actively to company's goal.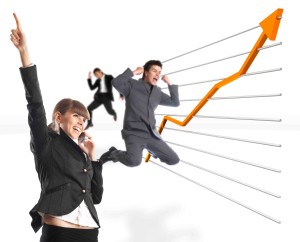 ---
Some of workshop that we provide are listed, and not limited, as bellow:
Communication Skills (Reporting to Asking for Authorities)
Basic Presentation Skills
Practicing A Positive Attitude
Building One Team Spirit
Selling Skills (Soft skills at work)
Be a Good Communicator
Communicate Right and Effectively
Active Listening Skill
How to Win Other's Cooperation?
In Negotiating Future Career (to retain good talent)
Giving Constructive Feedback
Dealing with Criticism Positively
Keeping Positive Discussions, Not Arguments
Conflict Resolution (peer, sub-ordinate, super-ordinate)
Effective Meeting with Clear Coordination
Conducting Meetings Effectively
Effective Brainstorming
Handling Objection (from Supplier, from Customer)
Mentoring Sub-ordinate
Coaching and Developing Leader
Interpersonal skills and Maintaining Good Relations
Building Critical Thinking Skills
Developing Assertiveness
Developing Emotional Intelligence
Buy in for Goal/ Target Setting
Creating Habit for Group Discussion
Building A Learning Organization
Managing Knowledge (Big Data)
Public Speaking (for Company Spoke-person)
Solving Problem without Potential Risk
Etc